SCCWRP workshop series
The Southern California Coastal Water Research Project Authority (SCCWRP) hosted a series of webinars, followed by a workshop among researchers and policy experts from around the world to galvanize science about the relationship between microplastics levels and biological effects. Find here the series of papers published. Dr. Steve Weisberg, SCCWRP's Executive Director, serves as Lead Guest Editor on this Collection.
Microplastics and Nanoplastics is committed to the Sustainable Development Goals. Watch the video here!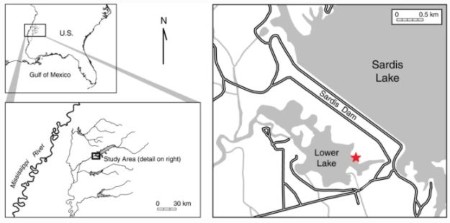 Check out our latest article highlights!
Distribution and characteristics of microplastics in beach sand near the outlet of a major reservoir in north Mississippi, USA Plastic debris both affects and is affected by the beaches it accumulates on. Most studies of microplastics (MPs) in beach sand are focused on coastal beaches or beaches of large lakes near population centers. Here, the authors assessed MP pollution at a sandy beach near the outlet of a major flood control reservoir (Sardis Lake) in a relatively unpopulated area in north Mississippi, USA, focusing on two prominent wrack zones and areas in-between.
Polyethylene terephthalate nanoparticles effect on RAW 264.7 macrophage cells
Plastic pollution is a major environmental concern due to its pervasiveness which continues to increase year on year, as a result of a continuing acceleration in global plastic production and use. In this work, the effect of PET nanoparticles (PET-NPs) (≤ 250 d.nm) was assayed on mouse macrophages cell line (RAW 264.7) in in vitro experiments.
Advanced epithelial lung and gut barrier models demonstrate passage of microplastic particles Micro- and nanoplastics (MNP) can be found virtually everywhere around us in the biosphere and food chain, therefore humans are continuously exposed to MNP, mainly via inhalation and ingestion. Here, the authors have applied physiologically relevant human-based advanced in vitro models representing the lung (MucilAir™) and gut (InTESTine™ and Intestinal Explant Barrier Chip (IEBC)) to study membrane passage of various MNP and their potency to induce cytotoxic effects, barrier disturbances or pro-inflammatory cell activation.
All M&Ns articles are available here.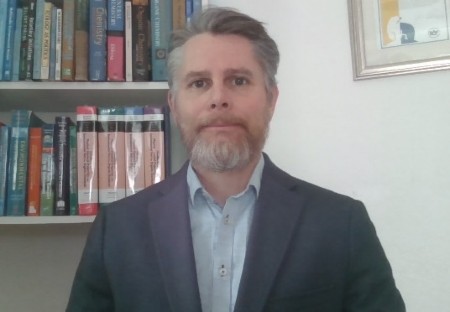 Perspective
Our Editorial Board Member, Todd Gouin, presents his perspective on addressing the importance of microplastic particles as vectors for long-range transport of chemical contaminants.
Read full article here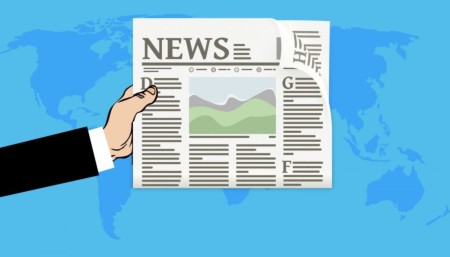 Microplastics & Nanoplastics articles are regularly featured in news and various media outlets. Find here the links to relevant media mentions!

Microplastics and Nanoplastics featured on SN campaign for Microplastic Pollution in Water
Microplastics and Nanoplastics journal has been featured in Springer Nature campaign for Sustainable Goal 6: Clean Water and Sanitation focused on Microplastic Pollution in Water.
As part of this campaign, we asked our editors how they address SDG6. Check the Interview with our editor, Chelsea Rochman, featured on the campaign website and find two extra interviews with our editors, Tim van Emmerik and François Galgani and Lesley Henderson here.
Read about the members of our Editorial Board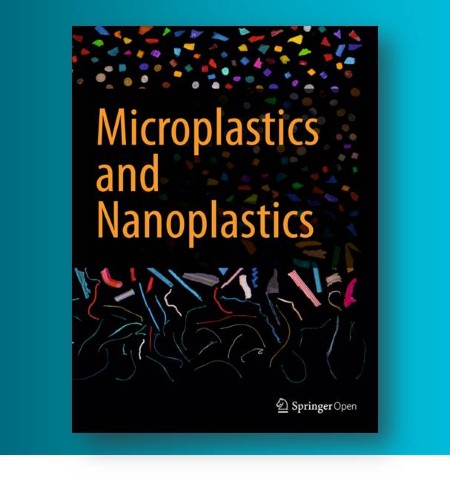 Microplastics and Nanoplastics is an inclusive, interdisciplinary forum for worldwide efforts to solve the plastics pollution challenge. The journal aims to publish innovative high quality science providing a quantitative and mechanistic understanding of the factors that drive the emissions, fate, effects, risks and societal responses to the presence of plastic debris in nature and society, as well as novel remediation and risk mitigation options and technologies.
Open Access • Multidisciplinary • Interdisciplinary • High Quality and Impact • Addressing risks for nature and society • Mechanistic understanding • Towards Solutions and Mitigation
Aims and scope
Aims & Scope
The journal provides a unified platform for the international reporting of ground-breaking research results and reviews covering the fast-growing area of plastics research. Work across all length scales (macro, micro and nano) and heterogeneous pollutants will be considered. Topics covered include characterization and quantification of plastics; ecotoxicological evaluation; new biodegradable and sustainable materials; waste management methods; the impact of plastics on biodiversity, pollution and human health; social and behavioral science perspectives and policy; transport and accumulation of plastics in the geosphere. The journal publishes original research, brief communications, reviews, comments, perspectives, methods papers, and data descriptor articles. Microplastics and Nanoplastics is an inclusive, interdisciplinary forum for worldwide efforts to solve the plastics pollution challenge.
Topics to be covered:
· Methods of characterization and quantification of nano, micro and macroplastics
· Plastic-associated chemicals and their impact
· New biodegradable materials as plastic alternatives
· Plastics waste management – sustainable practices
· Risks of nano,micro and macroplastics on the environment and human health
· Environmental fate and bioaccumulation of nano, micro and macroplastics
· Implications for human health
· Perceptions regarding the presence of plastic in nature and society
· Environmental economics and policy regarding plastic debris
· Monitoring and modeling of plastic transport and accumulation in the geosphere (atmosphere, land, freshwater, marine environments)
Topical Collection/Special Issue idea? Contact us
ISSN: 2662-4966 (electronic)